A Real Once in a lifetime Opportunity
Hi thanks for dropping by.
You're here because your interested in an opportunity to make money but also change our planet. We've created a Network Marketing business model that involves the selling of trees to help cool our planet.
In the most simplest of business concepts, as an Eco Force Advocate you have the opportunity to create a business with us that sells trees but also develops a team of Advocates around the world who also sell trees.
Before we get started though, find out what inspired us to get involved in the supporting our planet.
The greater the number of trees sold throughout your network, the greater your income potential becomes.
To help you grow your own EcoForce business, we'll train you in the art of selling trees ( if you need it), we'll help you understand the art of leverage by introducing the business opportunity to others and the skill in helping them become successful in their EcoForce business.
This Network Marketing opportunity is available only in the USA and Australia at the moment.
We have a target of 3 Billion trees a year. This is a massive business opportunity.
So now you see the massive opportunity we have. Become an Advocate today and make money from the sale of these trees.

Opportunity
The world needs to change, we all know it. But how much? In order to reverse the effects of climate change we need to sequester the 30bn tons of carbon. Trees are the easiest way we can do this as the effects are multi layered. We need to plant the equivalent of 135bn trees per year, or if you prefer 17 trees per person on the planet, this and every year. And to know more about 17 trees watch this video.

Whilst we acknowledge there are many organisations that plant trees, we don't just plant trees. There is not one tree planting organisation worldwide who have the "benefit multiplier effect" like EcoForce does built into the tree planting program. Our Founders, Charles and Tracy Alder saw first hand through their years supporting farmers the opportunity to work with farmers to improve their land and the produce they supply to us. When EcoForce plants trees our farmers are obligated to improve their farming and land management practices whereby the carbon the trees capture is multiplied by the rate of carbon the soils capture. It's a truly win win win deal for all of us. Planting billions of trees on farmers land is a world first.
When we plant trees they are gps registered, you can even visit them with prior approval and we protect them with tree guards to keep away unwanted visitors and we photograph them twice yearly and care for them directly for two years. We also engage our farmers in changing their business to include the benefits of Regenerative Agriculture.
As the tree grows it captures Carbon, but it also transforms the soil, which in turn captures even more carbon. It also helps retain water and promote rainfall to help prevent drought. It's not just a tree, it's a life changing transformation product.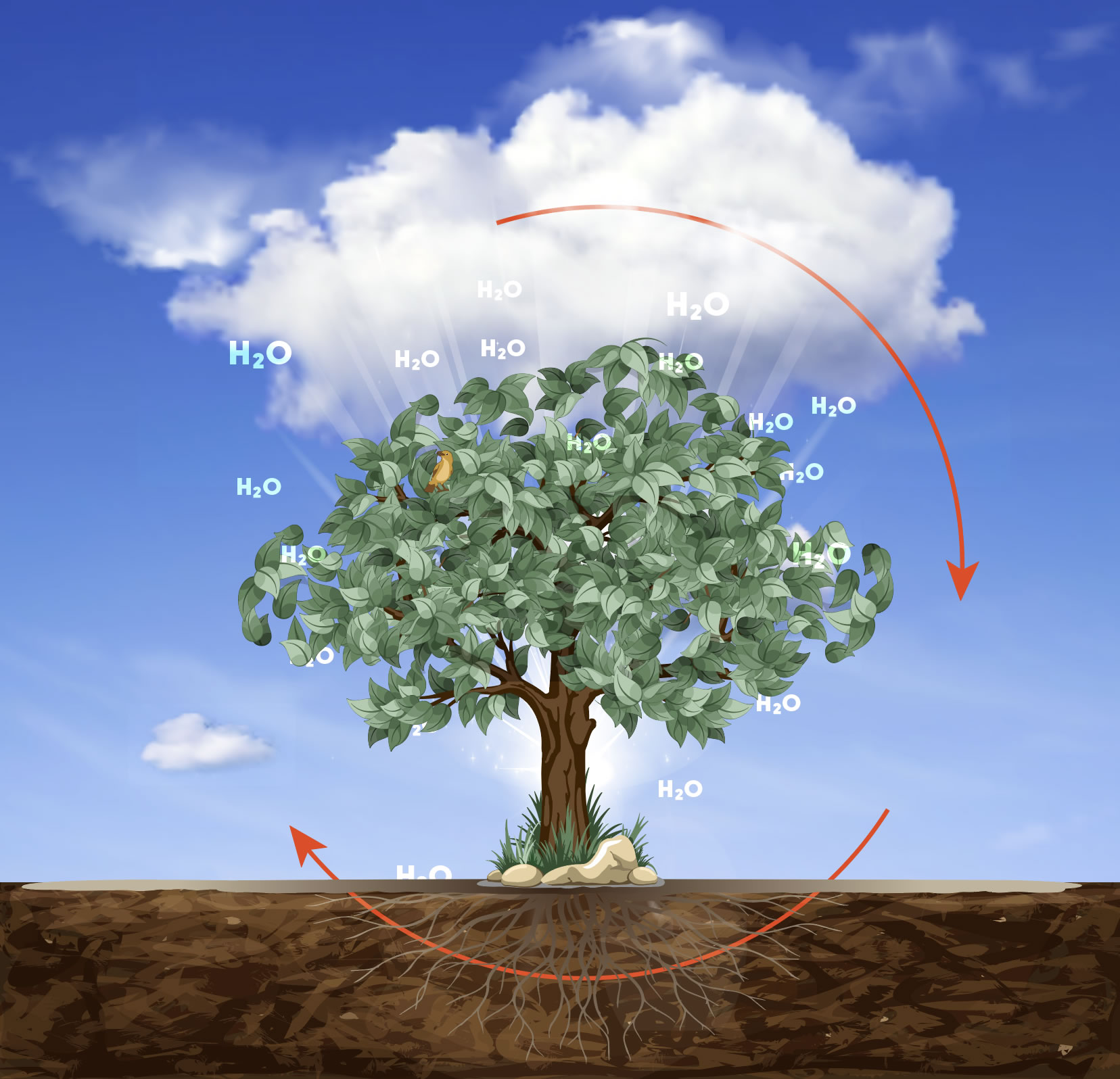 Trees don't just change the soil they also have the chance to change your life. Ecoforce is an exciting business opportunity for you with a product that is easy to understand, that is in high demand and you can be part of the solution to changing the world. How many other opportunities can say that!
If like us you are passionate about the planet and want to alter the direction the human race is on then you will know that we can no longer leave this up to Governments. For climate change to truly capture the hearts and minds of people it has to be a commercial venture. We need a self funding solution to truly effect change.
Ecoforce is recruiting Advocates to communicate this message and give people the opportunity to purchase trees in order to sequester enough carbon to meet our targets.
When Ecoforce sells a tree and pays $11 AUD in personal sales bonus and we need to sell and plant billions of trees you can do the sums and see what potential there is.
And we need to plant billions of trees year after year.
We have all heard of stories of the one that got away. The guy that didn't invest in a computer company because it was named after a fruit, or the person who thought people would never buy books online.
If you are passionate about running your own business, and the freedom that it brings and want to get involved in a new business in its foundations then Ecoforce could be the perfect partner for you. We have an unrivalled rewards programme to give you incredible income opportunities with a product that needs no explanation.
So if you have any questions about this opportunity contact the person who shared this with you, or if you want to get started straight away, click here below and begin creating your legacy today.