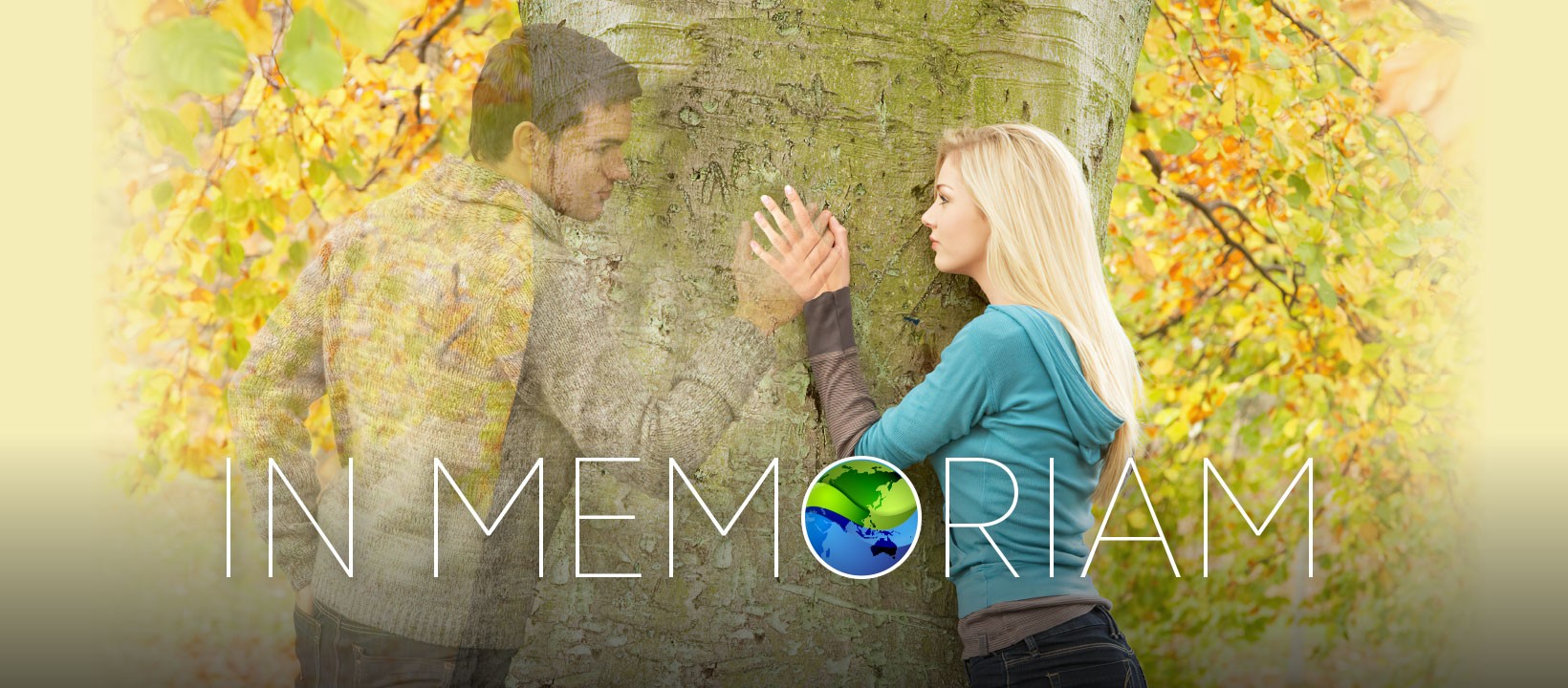 Remember a Loved One with the gift of a Remembrance Tree
Those we love in this life are never forgotten. The memory of them lives on forever in our hearts.
What could be more powerful than having a place to remember them in the knowledge that their lives will continue to serve to make a better future for all?
We invite you to create an In Memoriam Page with EcoForce Global. Here you can share the grief of your loved one's passing and celebrate the life of your loved one with the gift of a Remembrance Tree.
Your loved one's Remembrance Trees make a difference by helping our planet restore the health of soils on farms selected for managed planting sites for many generations to come; all while pulling carbon dioxide out of the air to help fight climate change, and providing fresh oxygen for all of us to breathe.
EcoForce Global invites you to create a personal In Memoriam Page on our website where you can share your personal message and memories of your loved one by completing the short form below.  Add a photo of your loved one, choose a planting site for their Remembrance Trees and invite others to purchase trees in honour of their memory. You may include a personal tree-planting goal for the number of Remembrance Trees you hope to have planted to remember your loved one.
We will keep track of the number of Remembrance Trees purchased for you and will be in regular contact prior to and after the planting of the trees. All trees planted to commemorate the life of your loved one will be posted to your EcoForce Global In Memoriam Page.
It takes just a few minutes to complete the form.  Once complete, you will be sent a unique link via e-mail to your In Memoriam Page.  This unique link allows you to share with those closest and dearest to you to invite them to purchase Remembrance Trees in honour the memory of your departed loved one.
To set up a page to help sell trees for the memory of a loved one complete the form below. When doing so please complete all the required fields so we can speed up the process of approval. The form should take as little as 10 minutes to complete.
In Memoriam Registration