Become an Eco Partner – Your business can make a difference.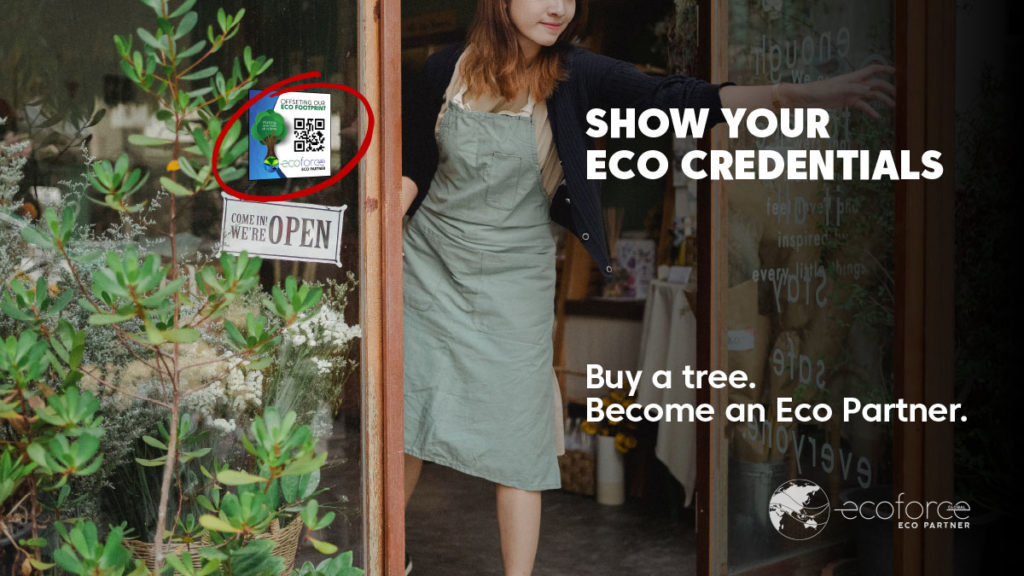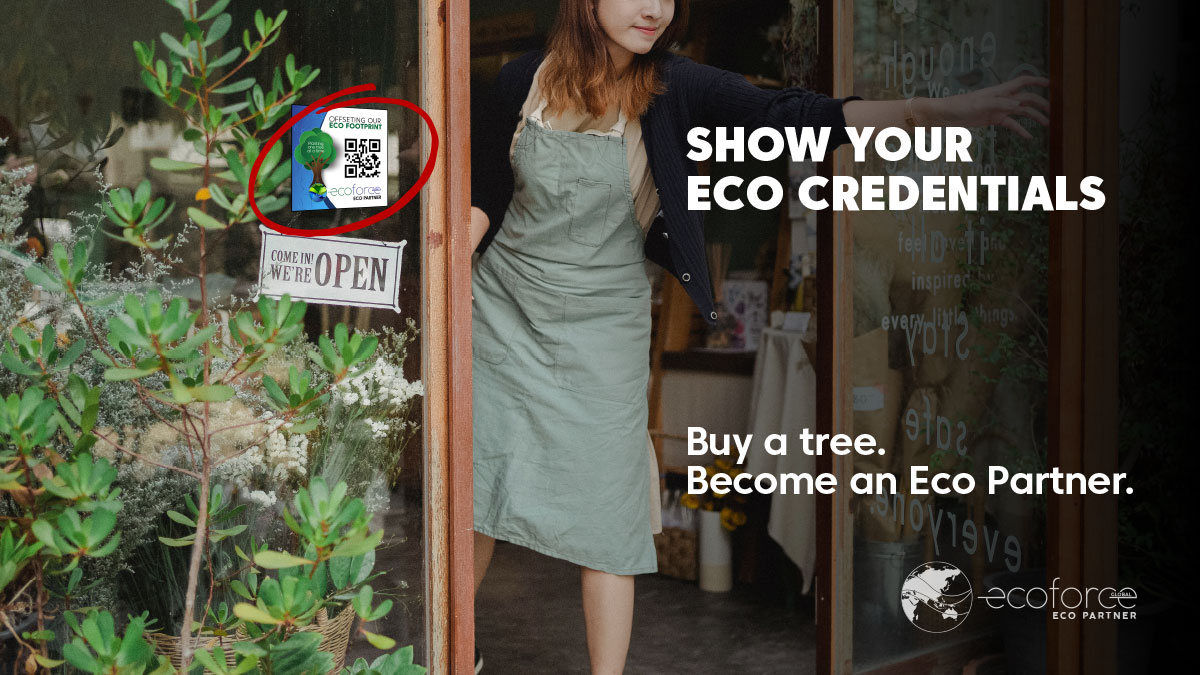 Business owners, this is your opportunity to join EcoForce Global Affiliates around the world sell and plant trees to capture carbon from our atmosphere.
This simple commitment program to purchase trees through EcoForce Global supports our mission to plant billions of trees around the world on farmland to sequester carbon and help farmers store massive amounts of carbon in their soils. Each time you purchase a tree we'll update your businesses purchasing history and estimated captured carbon amount.
Retailer – Bricks and Mortar Opportunity
Display your Eco Partner stickr on your shop window, reprint you QR code on your merchandise and menu's, every customer who scans your QR code and buys a tree , that tree's carbon capture content is added to your businesses overall total. In addition you can incentivise your customers to buy your product because you're now offering an amount per purchase towards purchasing more trees creating a point of difference for your customers to do business with you instead of others.
Online eTailers
We'll provide you with a widget of code that will allow you to post your QR code and trees purchased and carbon captured details on your website. Customers can scan the QR code and buy a tree as well as view your current success rate of carbon captured. A great way to show credentials.
This is one effective way your business can contribute to repairing the planets eco system.