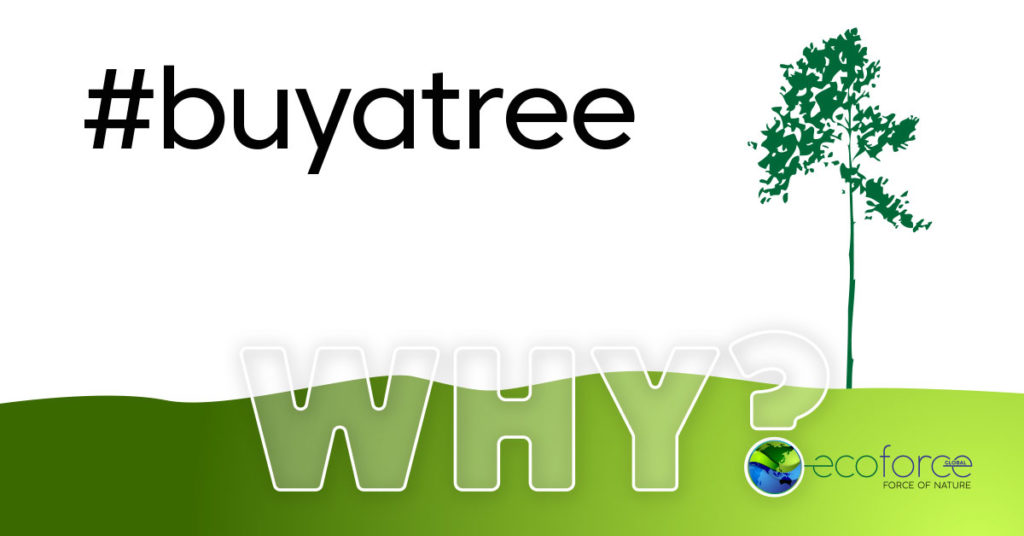 On the same day as the IPCC (Intergovernmental Panel on Climate Change) announced its most recent report into climate, EcoForce launches its most audacious campaign yet, #BuyATree.

Today's IPCC report states that carbon removal from our atmosphere is one of the most effective ways we can keep global temperatures down or even begin to reverse temperatures. Tree plantings, soil carbon capture and a range of technologies could all make this happen.

Here at EcoForce we know that through tree plantings and the adoption of Regenerative Agriculture including carbon sequestration in soils and vegetation that carbon capture can be done for a fraction of the cost of new technologies.

Our Advocates and customers can play a significant role in reversing global warming and the affects of climate change. This new IPCC report says the job has to be done by 2035 if we've any hope of saving our planet from man created destruction.

When you purchase a tree through EcoForce Global it is planted in partnership with farmers helping capture and store carbon, increase water retention in soil reducing the effects of drought and making agriculture more sustainable and viable.

It is time to take a stand, the time is now to #BuyATree.

This 18 week campaign will engage consumers and business with the message that each person on the planet needs to plant 17 trees a year to offset the carbon emissions.

Become an advocate with EcoForce Global today and save our planet and be rewarded for doing so.